Does Memory Foam Need a Box Spring?
March 11, 2022  ·  5 min read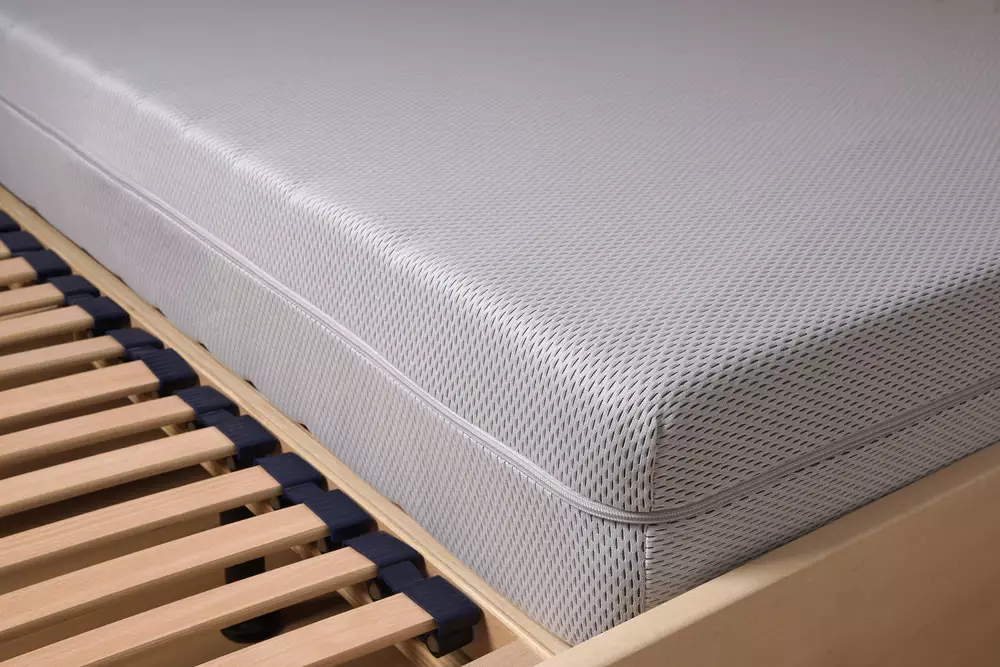 Does memory foam need a box spring? When customers are interested in purchasing a new memory foam mattress this question often comes up. Many big bed-in-a-box mattress retailers, including Casper and Nectar, who produce memory foam mattresses, will tell you that you don't need a box spring with a memory foam mattress … and they are WRONG. If you take their advice, you run the risk of being very unhappy with your quality of sleep. Trust us. 
As mattress manufacturers, our team at Texas Mattress Makers has a better understanding of what it takes to properly support your memory foam mattress so that it can last a lifetime. Let's discuss the purposes of a box spring and what you can do to ensure the longevity of your memory foam mattress. 
What is the point of a box spring? 
A box spring serves two purposes: the first is to elevate the mattress off of the ground and the second is to support the mattress and keep the components intact for the duration of the mattress's lifespan. Box springs help to prevent uneven wear of your mattress and therefore can extend its lifespan so that you can sleep on it longer and more comfortably. Here's how!
How a box spring can support you and your mattress
At the end of the day, your mattress needs to be able to support you as you sleep. Memory foam mattresses typically need some type of support beneath the mattress to ensure that they can support your body long-term. Without a box spring, this can be hard to achieve. 
Providing a solid foundation for your mattress
If your bed frame is constructed with slats (wooden boards that run horizontally from one side of the bed to the other), getting a box spring will provide a solid surface for your mattress to sit on top of. If you don't, the bottom of your mattress will develop wave-like indentations, that will eventually compromise the support layer of your mattress, and make it harder for your mattress to give you the full support you deserve. 
Similar to bed frames with slats, metal bed frames warrant a box spring because of their perimeter frames that lack internal support. Foam — no matter what the density — will not support you long-term on a metal bed frame. Electing to use your foam mattresses without a box spring will lead to major drooping in the center of your mattress! In these scenarios, a low profile or standard size box spring will help to support the mattress as you sleep.
If you are purchasing a bed with a solid foundation at the bottom, like a platform bed, a box spring isn't necessary, although a thinner box spring like our 2" Bunkie Board would be a good option for extra stability. 
Can you sleep on a memory foam mattress without a box spring?
In theory, you could sleep on a memory foam mattress without a box spring…but you might just be incredibly uncomfortable. Foam mattresses typically do not last very long on the floor or on uneven surfaces because they are more prone to sagging, no matter how dense the components are. Your memory foam mattress needs to lay atop something solid and durable in order to provide you with optimal support.
If you have a bed frame that is not a platform bed with a solid surface, you will need a solid foundation (like a box spring) to ensure that the bottom of your mattress does not prematurely sag or weaken — if this happens, your mattress can no longer support you properly, which leads to low-quality sleep and other health problems. 
Does box spring quality matter? Yes. Over time, a bad or old box spring can turn even the most high-quality mattress into an uncomfortable sleeping surface. That's why we suggest purchasing a new box spring any time you buy a new mattress. Don't worry — Texas Mattress Makers has affordable box springs that are built to protect a mattress for a long period of time. 
Please note that Texas Mattress Makers will void the warranty on your mattress if your mattress was not supported on a box spring when it needed to be resulting in damage to the mattress. 
What kind of base is needed for a memory foam mattress?
All a memory foam mattress needs is a solid foundation. This can be a box spring or any of our adjustable bed frames that can suit your needs. If the idea of an adjustable memory foam mattress sounds intriguing to you, we have a selection of top-notch adjustable beds in Houston, TX that can help you to achieve the exact height and position you want for customizable comfort.
Texas Mattress Makers Carries Quality Box Springs and Bed Frames
Does memory foam need a box spring? If you want quality sleep for years to come, investing in a good box spring is a great way to ensure the longevity and durability of your mattress. Don't listen to just any advice you hear — only the real mattress experts know how to help you achieve the best sleep of your life. 
If you're having trouble choosing the best box spring or bed frame for your specific bed or mattress, Texas Mattress Makers has a great selection of bed frames and box springs that are designed to meet a wide variety of sleep needs. Whether you want to visit our convenient Houston-area showrooms or shop online, you can work with a mattress expert in person or call 713-341-6252 to help find the best match for you. 
More Beducation by Texas Mattress Makers:
Get More From Your Mattress (and your money)
Sign up for Email Updates!